How to Use AdoptOntario
Enter your contact and personal information to be used to connect with CAS workers in your region. We send you occasional adoption news and event invites. We retain some information for statistical purposes.
Once you have signed up you will receive a verification email. Verify your email address and you are now approved.
When you receive the confirmation email, follow the instructions to confirm your email address. You will then be prompted to sign in. You can access the Waiting Child /Youth Listing.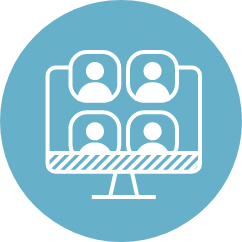 Search the Waiting Child/Youth Listing
By searching the listing, you will see a list of children/youth. Photos are available to those who are approved adoptive applicants. Other things you will learn about the child/youth are their age, gender and brief description. Learn more about a child by clicking on the photo or icon to open their profile.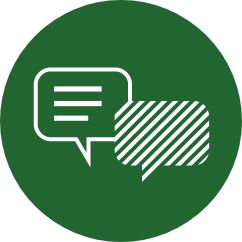 Call an AdoptOntario Clinical Coordinator
Families may call or email an AdoptOntario clinical coordinator to speak in more depth about a specific child.
Bear in mind that a child's permanency plan outlines the criteria the agency is seeking in an adoptive family. If you meet these criteria, and you are still interested, we will invite you to officially express interest in the child.
Are you still learning about adoption or considering growing your family by adoption? Contact Centralized Adoption Intake Services
Express Interest in a Child
When you find a child you are interested in  complete the Expressions of Interest (EOI) form, or ask your adoption worker to communicate your interest. Your adoption worker can access the child's information on the Adoption Resources Databank and tell you more about that child/youth.
An EOI form is accessed by clicking on the link in their profile, or link at the top of this page or by  having a clinical coordinator email it to you. When you express interest, it is a formal request to be considered for this child/youth.
Once the form is completed, the clinical coordinator will review it with you and send it to the child's adoption worker. The adoption worker will then view your family's AdoptOntario profile that you created when you signed up. You should go back and update this profile regularly. If you have been registered for the Adoption Resources Databank they can also see this extensive info and request a copy of your homestudy.
Note: If you or your worker do not have a response in three weeks, you can request an AdoptOntario clinical coordinator to follow up with the child's adoption professional regarding the status of the family's inquiry.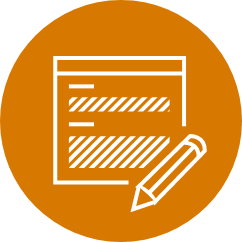 After Expressing Interest in a Child
After you express interest in a child, the child's adoption professional will contact the family's adoption professional, or the family directly, to share and gather more information. This matching process can take a longer time that you expect and often takes many months.
If you have any questions about AdoptOntario, please reach out to a Clinical Coordinator at 1-877-236-7860 or
[email protected]
.