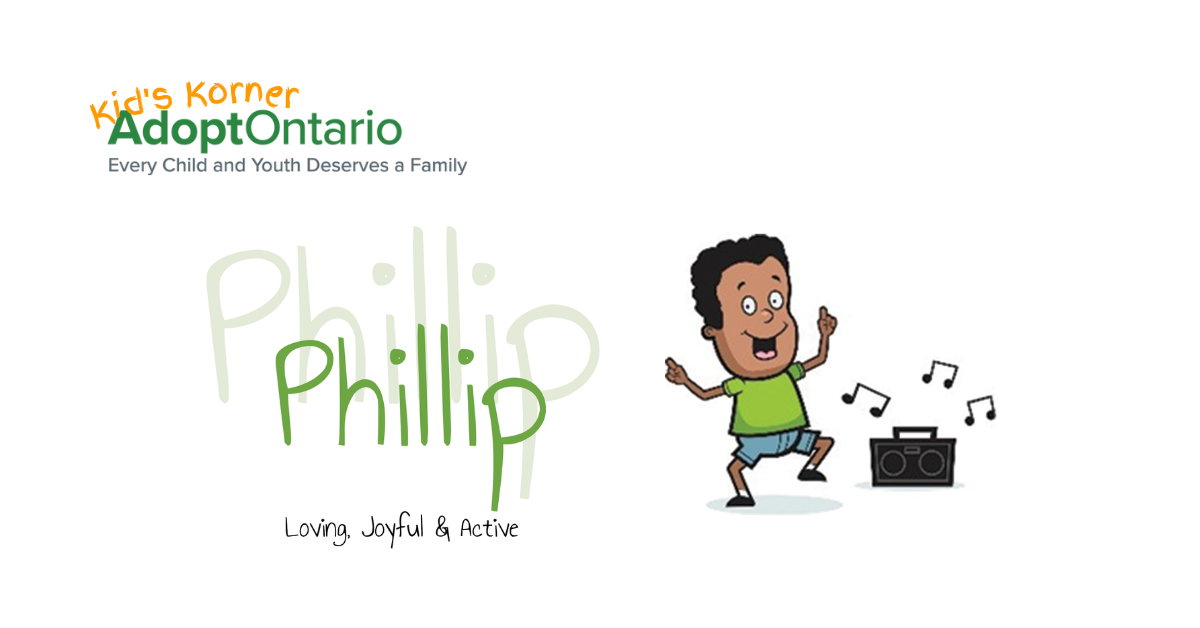 Let's go on this incredible journey together! We can nurture my love for soccer, explore new adventures, and create a bright and happy future for me. With your support, my spirit will soar, and there won't be any limits to what I can achieve!
  PHILLIP'S PROFILE
Ages: Twelve | Ethnicity/Race: Black, Caribbean
Prepare for a whirlwind of excitement – Improvised dancing, games, and endless smiles! 12-year-old Phillip is a ball of energy with a love for making others smile.
PHILLIP

BELIEVES…
"The things that make me different are the things that make me."
– Winnie The Pooh
Personality

Academics

Hey there, it's me! I thrive on socializing and being the life of the party. There's nothing I love more than being the center of attention and making people happy. I hit every beat. I especially love dancing to Reggae music with my grandfather. I'm not just an awesome dancer. I also love to swim, watch Disney or superhero movies, and look at books.

I go to a public school that has a class just for kids like me! The teachers support my learning needs and think I'm a pretty neat kid. I love taking the bus to school every day, but I'd say my favourite part of school is recess, where I get to play with my friends!

Openness
Special Considerations

I have great relationships with some special people in my life, and I want to always feel connected to them. This includes my relationship with my current foster care provider and some of my extended family members.

I've got a great support team who are helping me reach my full potential. Some help me learn more words, while others help my muscles grow. I do best with structured routines, and I really connect with the adults in my life who have a calm and patient demeanor.

Matching Considerations

Questions?

I'm open to the idea of joining a one or two-parent family as long as they understand what makes me unique. I would do best with a family who helps me stick to a routine and who is loving and nurturing. While it would be great if they shared my racial background, what matters most is that they respect and support my cultural needs. I also need you to support the maintenance of the connections I have with loved ones.

Phillip's team is considering families who are AdoptReady and those who have not yet begun their homestudy. If you'd like to learn more about Phillip, please contact

[email protected]

to be connected with a Clinical Coordinator. If you are new to the adoption process, contact Centralized Adoption Intake Services.


---

What did you think of this profile? Give us your feedback, complete this short survey.