ACT: An Adoption and Permanency Curriculum for Child Welfare and Mental Health Professionals ©
ACT Professional Consultation Community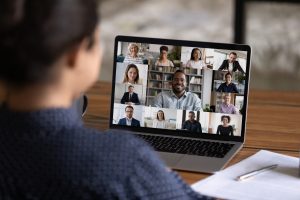 To build on your investment in the ACT training program and your goal to becoming an adoption and permanency competent professional, we invite you to join the ACO's ACT Professional Consultation Community where ACT alumni can come together to discuss various topics and cases, review and refresh the core ACT principles, and learn from one another.
Check out our ACT Professional Consultation Community flyer.
If you are interested in joining the ACO's ACT Professional Consultation Community, please visit our event listing for details.
ACT Flyer
ACT Booklet
ACT Video
Core Objectives
As a result of completing ACT, participants in their pre- and post permanency work will:
Incorporate the model of the Seven Core Issues into the assessment, education and treatment of families touched by adoption and other forms of permanency
Accept the profound impact of placing a child into an established family structure
Appreciate the additional tasks that relative caregivers must address as family roles are changed in children's lives
Learn to enhance family strengths and empower the family as an agent of change
Embrace the interrelated core principles of attachment and neurobiology; include the impact of trauma in assessment and in the development of clinical interventions
Understand the additional developmental challenges that adoption and permanence place on the child
Be able to assist parents to learn healthy attachment-based parenting skills
Acquire the skills and tools for working with the whole family system to maintain the child in a family setting
Recognize the complex issues that arise for today's diverse family structures, including single parent families, relative adopters, domestic and internationally built families, trans-racial/trans-cultural families, and families with different types of openness and permanency arrangements
Respect the long term roles and needs of the birth family and the importance of their information and connections to the child
Competently address issues of search and reunion
Understand the significant influence of the child's genetic history, race and culture
Value sibling relationships and their life-long importance
Be able to link interventions and community resources to the family
What do previous participants have to say about these sessions?
[The facilitator] was fantastic. She was so knowledgeable and able to translate experiences and examples in a way that allowed me to learn the materials. She was engaging and funny and heartfelt and insightful.
[ACT is] more in depth, more thorough, more practical, more collaborative [than other training programs attended].
ACT is more than just a training program. It provides a new lens to look at adoption and permanency through. This lens is a shift in the why and how we do things not just information being given and you have to figure out how to put it into practice.