ACO Education Month 2020/2021
What is the cost?
Galaxy Pass ($75) – Includes access to all regular Education Month events as well as the Special Events*, and all recordings made available during the months of December and January. 
Professional Training Day ($125) – Includes a full day of training for professionals who work with the adoption and permanency galaxy.
Special Events (Free) – Includes meet-ups and select educational events.  Please note that Meet-ups have certain eligibility criteria for entry.  Please see Criteria for Meet-ups section for details.
Cancellation Policy: Galaxy Passes and Professional Training Day Tickets can be cancelled up to 1 week prior to the start of Education Month (November 1st); a $25 administrative fee will be subtracted from each refunded ticket total.
How do I sign up?
Click the Register button in the Upcoming Offerings section below.
Criteria for Meet-ups
Meet-ups are closed events for specific audiences.  To see if you are eligible to attend, please view the attendance criteria below before signing up.  Space is limited.
Kids Meet-ups
Adult Meet-ups
2022 Calendar
2022 Flyer
Ed Month 2021 Flyer
Ed Month 2021 Calendar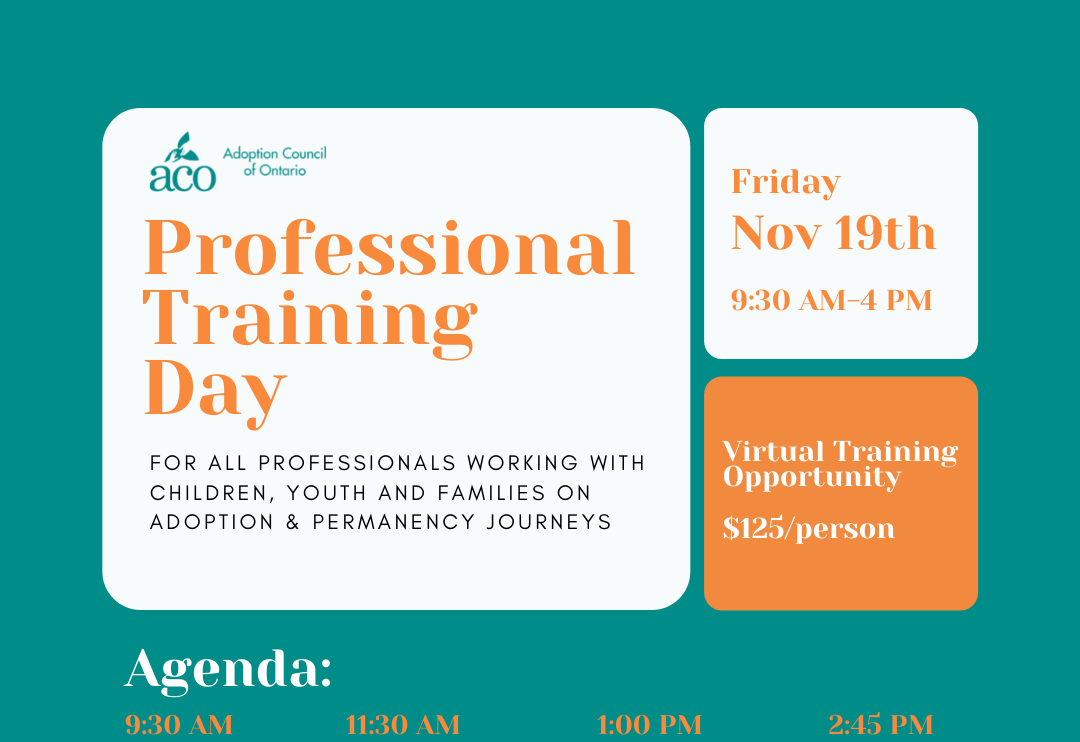 Professional Training Day
What do previous participants have to say about Education Month?
Really enjoyed the session – wish it was longer.
I appreciated that the speaker was both an adoptive parents and a clinician. I learned a lot from her that I can apply to my work as a professional and I learned a lot about empathizing/supporting friends who want to adopt.
Lots of clear, helpful, useful, and practical examples and strategies. We better understand the concept of attachment, its issues, and enjoyed being able to share our thoughts and questions as a group.
Events Calendar
Flyer
Event Listing